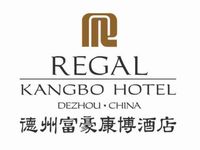 薪资: 3千-8千
经验:不限
企业类型:国内高端酒店/5星级
地区:山东-德州
食宿:食宿情况
岗位职责1.根据本组市场开发计划,制定个人销售活动计划。2.通过开发新客户,稳定老客户,以力争达到所确定的销售收入目标。3.向销售部经理汇报市场信息,包括本市场状况、竞争对手情况、客户反馈意见等。4.以外出销售、电话联络和信函等方式与所辖区客户保持高度联系。5.处理客户的来电、来函。6.协调安排自己所辖客户在酒店的大型活动及VIP的接待工作。7.熟悉自己客户分类情况及各客户的需求特点和主要的竞争对手。岗位要求1.高中以上学历。有从事酒店前台、销售、公关等部门的工作经历。2.具备酒店销售学、酒店管理学、旅游经济学、旅游心理学、公共关系学等知识的储备。3.了解合同法、企业法、旅游法以及有关涉外法规。4.具有市场调查和预测能力,能及是掌握市场动态,并能综合分析,及时地提出相应的措施和合理的建议。5.有较强的语言表达能力,能撰写市场调研报告,具有起草工作计划、总结及业务汇报的能力。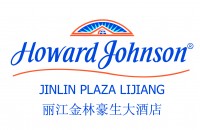 薪资: 6千-8千
经验:3年以上
企业类型:国际高端酒店/5星级
地区:云南-丽江
食宿:提供食宿
Basic Function基本职责Responsible for managing and developing corporate accounts and corporate meeting accounts within assigned territory / market segment to generate sales and achieve hotel sales plan and profit targets. 在指定范围内负责开展与公司客房及会议客户的良好关系,以确保和增加酒店销售指标完成。 Job Specification工作要求1. College degree preferably in business administration or related discipline. 大学商务和其它相关专业毕业。2. 3 years experience in a hotel of international standard. 3年国际酒店经验。 3. Personable, aggressive and assertive. 工作积极主动。4. Excellent written and oral communication skills. 良好的书写和口头交流技巧。5. Fluent in English, Putonghua or one other language. 英文及普通或其它一门语言话流利。6. Understanding the local market landscape. 了解国内市场。7. Must have strong relationships with key multinational accounts, corporations and commercial houses. 与重要跨国公司有良好的关系。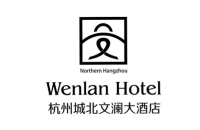 酒店IT经理

(急)

2020-07-06 10:55:22
薪资: 6千-8千
经验:3年以上
企业类型:国际高端酒店/5星级
地区:浙江-杭州
食宿:食宿情况
岗位职责1、全面负责酒店计算机管理系统,确保系统正常运行。2、负责与其他电脑使用部门之间的协调工作。3、负责及时解决电脑系统中出现的故障和问题4、检查酒店电脑系统数据备份,确保数据的安全和有效的保存。5、设立酒店电脑系统的档案,并负责档案的管理。6、掌握电脑业的发展动态,为酒店电脑系统的管理提出有效的建议。岗位要求1、大专以上学历,具有3年以上四/五星级酒店电脑部管理经验。2、熟知酒店各项电脑管理系统的原理。3、具有较强的分析和解决专业问题的能力、预警能力、做正确事的能力和语言文字表达能力4、工作细致、严谨,具有较强的工作热情和责任感。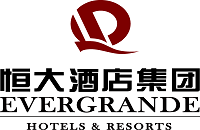 薪资: 2万-3万
经验:10年以上
企业类型:国内高端酒店/5星级
地区:全国
食宿:提供食宿
岗位职责: 1.监督指导酒店会计核算工作,审核并按时上报各项报表;2.审核并按时上报酒店管理方提交的经营预算等;3.监督指导酒店资金的使用及财务收支活动;4.监督指导酒店资产管理工作;5.参与酒店经营分析会,与管理方对酒店经营成果和财务状况进行分析,并提出合理化建议;6.配合、监督酒店的财务管理工作,与酒店管理方保持良好的沟通关系。 任职要求:1.2年同等岗位工作经验,具有委托管理酒店工作经验,中级以上职称,或注册会计师资格优先;2.熟悉财务相关法律法规;3.英语熟练;4.具有较好的组织管理、沟通协调、语言文字表达能力。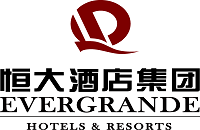 薪资: 2万-3万
经验:10年以上
企业类型:国内高端酒店/5星级
地区:全国
食宿:提供食宿
工作职责: 1.监督指导酒店会计核算工作,审核并按时上报各项报表;2.审核并按时上报经营预算等;3.监督指导酒店资金的使用及财务收支活动;4.监督指导酒店资产管理工作;5.参与酒店经营分析会,对酒店经营成果和财务状况进行分析,并提出合理化建议;6.主持酒店的财务管理工作。 任职要求: 1.2年以上同等岗位工作经验;2.中级及以上职称、注册会计师执业资格优先。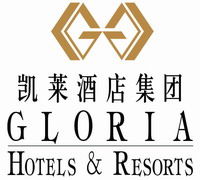 薪资: 1.5万-2万
经验:10年以上
企业类型:国内高端酒店/5星级
地区:全国
食宿:提供食宿
----------------------------------------------------------职位描述Job Description确保严格执行相关会计,财务和信息系统规定及程序;高效并有效的执行日常监控系统,行政管理,报告体系,以及确保各部门职员技能达标;分析财务状况,为其它部门领导提供财务数据支持,以帮助其制订相应方案及监管措施,以此提升酒店业绩。To ensure effective implementation of all Accounting& Finance and Information Systems Policies & Procedures,To implement an effective and efficient day to daycontrol system, administration, reporting system and transfer of skills in allrelated areas.To interpret financial results and work withrespective heads of departments to maximize Operating results, providing themwith tools for future planning and control._______________________________________________________________任职要求Job Requirements具有丰富的酒店财务管理、营运分析、成本控制的经验和技巧;工作细致、严谨,具有较强的工作热情和责任感;良好的中英文写作、口语、阅读能力;Strong budgetary and cost control skills. Strong integrity, team player and people orientedmanagementWorks effectively across the complex organizationand with external partiesGood communication skill in Mandarin and English._______________________________________________________________任职资格Qualifications35-50岁,会计、财务或相关专业大学本科以上学历,持有国家注册会计师证书者优先;Age range from 35-50 years old with Accountingdegree or Certified Public Accountant preferred._______________________________________________________________相关经验Experience10年以上4星或5星级酒店财务工作经验;具有2年以上国际品牌酒店相关工作经验;2年以上国际品牌四、五星级酒店财务总监/财务副总监经验;具有新酒店筹备开业经验者优先。Minimum 10 years financial working experience withthe 4/5 stars international hotel; Minimum 2 years as a hotel Financial Controller in4-5 stars international hotel.Hotel Pre-opening experience will be advantages.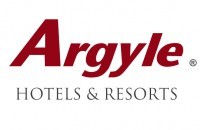 薪资: 1.5万-2.5万
经验:10年以上
企业类型:国际高端酒店/5星级
地区:全国
食宿:提供食宿
岗位职责:1. 协助总经理制定营销战略规划,为重大营销决策提供建议和信息支持。2. 根据酒店发展战略组织制定营销战略规划。3. 负责组织搜集国内外相关行业政策、竞争对手信息、客户信息等,分析市场发展趋势。4. 定期、准确向酒店总经理和相关部门提供有关销售情况、费用控制情况、销售收入等信息。5. 制定年度销售目标和计划,提供酒店销售决策,部署并监督销售计划的执行进展。6. 组织酒店高层管理人员和其他相关部门确定项目销售定价方案,组织项目销售定价和销售策划 任职资格:1. 大学本科以上学历。2. 五年以上国际品牌饭店管理经验及市场营销经验。3. 具备高度的责任心和敬业精神,知识广博,拥有强烈的进取心和一定程度的创造性。具有良好的领导力及团队合作精神。4. 较强的判断力、分析能力、公关能力、应变能力、谈判能力和英语读写听说能力。5. 具有市场开发和实际销售工作经验,能够受到客户的信任和理解。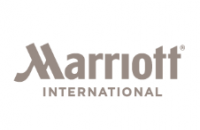 薪资: 3万-5万
经验:8年以上
企业类型:国际高端酒店/5星级
地区:全国
食宿:面议
JOB SUMMARY Functions as the strategic business leader of rooms operations and acts as General Manager in his/her absence. Areas of responsibility include Front Office, Business Center, Retail/Gift Shops, Recreation/Fitness Center, Housekeeping and Security/Loss Prevention. Position oversees the development and implementation of departmental strategies and ensures implementation of the brand service strategy and brand initiatives. The position ensures the rooms operations meet the brand's target customer needs, ensures employee satisfaction, focuses on growing revenues and maximizes the financial performance of the department. Develops and implements property-wide strategies that deliver products and services to meet or exceed the needs and expectations of the brand's target customer and employees and provides a return on investment. CANDIDATE PROFILE Education and Experience· 2-year degree from an accredited university in Business Administration, Hotel and Restaurant Management, or related major; 4 years experience in the guest services, front desk, housekeeping, sales and marketing, management operations, or related professional area.OR· 4-year bachelor's degree in Business Administration, Hotel and Restaurant Management, or related major; 2 years experience in the guest services, front desk, housekeeping, sales and marketing, management operations, or related professional area. CORE WORK ACTIVITIES Managing Property Operations· Working with Rooms management team to develop an operational strategy that is aligned with the brand's business strategy and leads its execution.· Reviewing comment cards, guest satisfaction results and other data to identify areas of improvement.· Evaluating if Operations Team is meeting service needs and provides feedback to operations team.· Participating in public space walk-throughs with Engineering and Housekeeping to ensure guest rooms, public space and back of the house areas are well maintained and preventative maintenance processes are in place.· Touring building on a regular basis speaking with employees and guests to understand business needs and assess operational opportunities.· Reviewing findings from comment cards and guest satisfaction results with leadership team and ensures appropriate corrective action is taken.· Working with team to put sustainable work processes and systems in place that support the execution of the strategy.· Reviewing reports and financial statements to determine Rooms operations performance against budget.· Communicating a clear and consistent message regarding departmental goals to produce desired results. Leading Operations Teams· Ensuring employees are treated fairly and equitably.· Celebrating successes and publicly recognizes the contributions of team members.· Fostering employee commitment to providing excellent service, participating in daily stand-up meetings and models desired service behaviors in all interactions with guests and employees.· Making and executes the necessary decisions to keep property moving forward toward achievement of goals. Managing Relationships with Property Stakeholders· Attending owners meetings and provides meaning or context to the rooms operational and financial results.· Establishing relationship with owner as a business partnership and supports the relationship between the General Manager and the owner. Managing Profitability· Coaching and supports operations team to effectively manage occupancy & rate, wages and controllable expenses.· Working with direct reports to determine areas of concern and establish ways to improve the departments' financial performance.· Leading cost containment efforts within Rooms operations including organizational restructuring when necessary.· Focusing on maintaining profit margins without compromising guest or employee satisfaction.· Identifying key drivers of business success and keeping Rooms leadership focused on the critical few to achieve results. Managing the Guest Experience· Creating an atmosphere in all Rooms and Food and Beverage areas that meets or exceeds guest expectations.· Championing the brand's service vision for product and service delivery and ensures alignment amongst the Rooms leadership teams.· Ensuring core elements of the service strategy are in place to produce the desired results.· Establishing and maintaining open, collaborative relationships with direct reports and entire Rooms operations team. Ensures direct reports do the same for their team.· Interfacing with customers on a regular basis to obtain feedback on quality of product, service levels and overall satisfaction.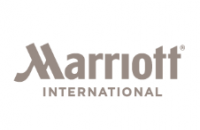 薪资: 2万-3万
经验:8年以上
企业类型:国际高端酒店/5星级
地区:全国
食宿:面议
JOB SUMMARY Functions as the property's strategic financial business leader. The position champions, develops and implements property-wide strategies that deliver products and services to meet or exceed the needs and expectations of the brand's target customer and property employees. The position provides the financial expertise to enable the successful implementation of the brand service strategy and brand initiatives while maximizing the return on investment. In addition, creates and executes a business plan that is aligned with the property and brand's business strategy and focuses on the execution of financial activities and the delivery of desirable financial results. CANDIDATE PROFILE Education and Experience4-year bachelor's degree in Finance and Accounting or related major; 3 years experience in the finance and accounting or related professional area.ORMaster's degree in Finance and Accounting or related major; 1 year experience in the finance and accounting or related professional area. CORE WORK ACTIVITIES Engaging in Strategic Planning and Decision MakingDevelops means to improve profit, including estimating cost and benefit, exploring new business opportunities, etc.Analyzes information, forecasts sales against expenses and creates annual budget plans.Compiles information, analyzes and monitors actual sales against projected sales.Analyzes differences between actual budget wages and forecasted wages for more efficient budget planning.Identifies the underlying principles, reasons, or facts of information by breaking down information or data into separate parts.Thinks creatively and practically to develop, execute and implement new business plansCreates the annual operating budget for the property.Provides analytical support during budget reviews to identify cost saving and productivity opportunities for property managers.Implements a system of appropriate controls to manage business risks.Ensures a strong accounting and operational control environment to safeguard assets, improve operations and profitability.Analyzes financial data and market trends.Leads the development and implementation of a comprehensive annual business plan which is aligned with the company's and brand's strategic direction.Provides on going analytical support by monitoring the operating department's actual and projected sales.Produces accurate forecasts that enable operations to react to changes in the business. Leading Finance TeamsUtilizes interpersonal and communication skills to lead, influence, and encourage others; advocates sound financial/business decision making; demonstrates honesty/integrity; leads by example.Communicates the strategic goals, the focus and the owner priorities to subordinates in a clear and precise manner.Leverages strong functional leadership and communication skills to influence the executive team, the property's strategies and to lead own team.Oversees internal, external and regulatory audit processes.Provides excellent leadership by assigning team members and other departments managers' clear accountability backed by appropriate authority.Conducts annual performance appraisals with direct reports according to standard operating procedures. Anticipating and Delivering on the Needs of Key StakeholdersAttends meetings and communicating with the owners, understanding the priorities and strategic focus.Understands and meets the needs of key stakeholders (owners, corporate, guests, etc.).Advises the GM and executive committee on existing and evolving operating/financial issues.Communicates financial concepts in a clear and persuasive manner that is easy to understand and drives desired behaviors.Demonstrates an understanding of cash flow and owner priorities.Manages communication with owners in an effective manner.Manages property working capital and cash flow in accordance with brand standard operating procedures and owner requirements.Facilitates critique meetings to review information with management team. Developing and Maintaining Finance GoalsEnsures Profits and Losses are documented accurately.Monitors all taxes that apply, ensuring that taxes are current, collected and/or accrued.Submits reports in a timely manner, ensuring delivery deadlines.Develops and supports achievement of performance goals, budget goals, team goals, etc.Improves profit growth in operating departments.Reviews audit issues to ensure accuracy.Monitor the purchasing process as applicable. Managing Projects and PoliciesGenerates and provides accurate and timely results in the form of reports, presentations, etc.Reconciles balance sheet to ensure account balances are supported by appropriate documentation in accordance with standard operating procedures.Ensures that the P&L is accurate (e.g., costs are properly matched to revenue, costs are recorded in the proper accounts).Ensures compliance with management contract and reporting requirements.Ensures compliance with standard and local operating procedures.Ensures compliance with standard operating procedures. Managing and Conducting Human Resource ActivitiesEnsures team members are cross-trained to support successful daily operations.Ensures property policies are administered fairly and consistently.Ensures new hires participate in the department's orientation program.Ensures new hires receive the appropriate new hire training to successfully perform their job.Creates appropriate development plans which develop team members based on their individual strengths, development needs, career aspirations and abilities.Conduct performance review process for employees.Participates in hiring activities as appropriate.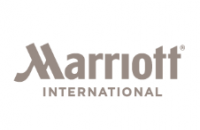 薪资: 2万-3万
经验:8年以上
企业类型:国际高端酒店/5星级
地区:全国
食宿:面议
JOB SUMMARY The Director of Human Resources will report directly to the property General Manager, with a dotted-line (functional) reporting relationship to the Regional Senior Director of Human Resources and will be an integral member of the property executive committee. As a member of the Human Resources organization, he/she contributes a high level of human resource generalist knowledge and expertise for a designated property. He/she will be accountable for talent acquisition, succession/workforce planning, performance management and development for property employees, using technology efficiently, and coaching/developing others to help influence and execute business objectives in the most efficient manner. He/she generally works with considerable independence, developing processes to accomplish objectives in alignment with broader business objectives. Additionally, he/she utilizes a Human Resource Business Plan aligned with property and brand strategies to deliver HR services that enable business success. CANDIDATE PROFILE Education and Experience2-year degree from an accredited university in Human Resources, Business Administration, or related major; 4 years experience in the human resources, management operations, or related professional area.OR4-year bachelor's degree in Human Resources, Business Administration, or related major; 2 years experience in the human resources, management operations, or related professional area. CORE WORK ACTIVITIES Managing the Human Resources StrategyExecutes and follows-up on engagement survey related activities.Champions and builds the talent management ranks in support of property and region diversity strategy.Translates business priorities into property Human Resources strategies, plans and actionsImplements and sustains Human Resources initiatives at the property.Coordinates the human capital review process at property(s) and leads succession planning activities on property and in the market, as appropriate.Leads the assessment of property(s) leadership pipeline through the human capital review process and assists with follow-up.Creates value through proactive approaches that will affect performance outcome or control cost.Monitors effective use of myHR by property managers and employees.Leads and participates in succession management and workforce planning.Responsible for Human Resources strategy and execution.Serves as key change manager for initiatives that have high employee impact.Attends owners meetings as a member of the property executive committee and provides meaning or context to the Human Resources results (e.g., retention statistics, critical open positions, employee satisfaction, and training initiatives and results); and demonstrates an understanding of owner priorities.Supervises one or more on-property Human Resources, as well as market-based Human Resources Specialist type resources where appropriate. Managing Staffing and Recruitment ProcessAnalyzes open positions to balance the development of existing talent and business needs.Serves as coach and expert facilitator of the selection and interviewing process.Surfaces opportunities in work processes and staffing optimization.Makes staffing decisions to manage the talent cadre and pipeline at the property.Develops staffing strategy (in collaboration with hiring manager) relating to hiring practices; consults with hiring manager on compensation, benefits, etc.Monitors sourcing process and outcomes of staffing process.Ensures managers are competent in assessing and evaluating hourly staff. Managing Employee Compensation StrategyRemains current and knowledgeable in the internal and external compensation and work competitive environments.Leads the planning of the hourly employee total compensation strategy.Champions the communication and proper use of total compensation systems, tools, programs, policies, etc.Participates in quarterly internal equity analysis; reviews internal equity reports and surface issues needing resolution.Creates and implement s total compensation management packages/offers, particularly recognition and incentive programs directed towards property priorities. Managing Staff Development ActivitiesEnsures completion of the duties and responsibilities of the properties' Human Resources staff members, as outlined in applicable job description(s).Ensures property Human Resources staff is properly trained in all employee-related human resource information to appropriately respond to property employees.Serves as resource to property Human Resources staff on employee relations questions and issues.Continually reinforces positive employee relations concepts.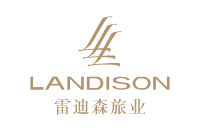 薪资: 面议
经验:10年以上
企业类型:国内高端酒店/5星级
地区:全国
1、具有10年以上工作经验,3年以上同等职位工作经验,熟悉酒店财务管理模式。2、具有中级会计师职称,本科(含)以上学历,通晓财务、会计、金融、税务知识,掌握相关法律知识。3、具有一定的外部关系协调和统筹管理能力。4、具备良好的团队领导、协作能力,优秀的沟通、分析能力。5、为人正直诚信,工作细致严谨,有责任心。6、有会计事务所工作经验者优先。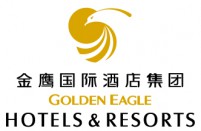 薪资: 3万-5万
经验:10年以上
企业类型:国内高端酒店/5星级
地区:全国
食宿:面议
金鹰酒店及度假村集团所属酒店(外派项目)现诚聘总经理2名,工作地点为全国各地,具体要求如下: 1、具有10年以上酒店行业工作经历,四/五星级酒店总经理职位3年 以上;2、酒店管理及相关专业本科以上学历;3、45周岁以下,身体健康,性别不限,户籍不限;4、愿意服从公司调遣;5、为人正直,工作认真,具备一定的领导能力。